The team at Hethcox Periodontics is second to none!  Each person excels at their role in the office and is focused on the patient's experience.  We are committed to our patient's health and achieving the best outcomes for the patient.  Dr. Hethcox is blessed to partner with his hygienist, assistants, scheduling coordinator, and financial coordinator to meet his patient's needs.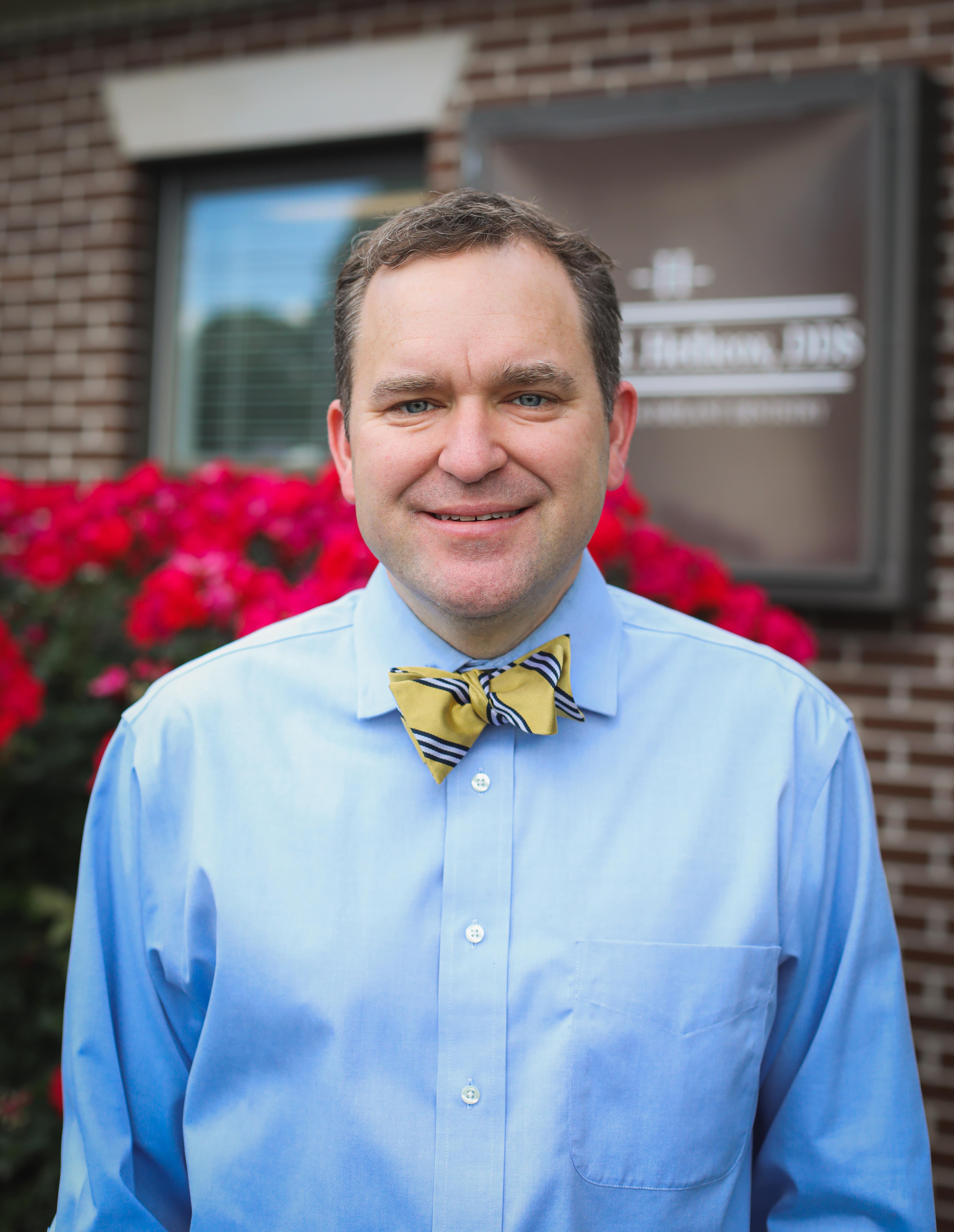 About Dr. Hethcox
Dr. Hethcox was born and reared in Norman, Oklahoma.  He moved to Knoxville just before his senior year of high school.  While attending Bearden High School, Dr. Hethcox met and began dating his future wife, Amy.   Both attended the University of Tennessee, Knoxville after graduating from high school in 1994.   Before heading off to dental school, Dr. Hethcox and Amy were married.  The family expanded in 2002 with the adoption of their son and again in 2005 with the adoption of their daughter.
The Hethcox family is a busy family that also includes 2 dogs.  Dr. Hethcox loves to spend time with his children!  In his free time, he enjoys spending time outside and running.  He also enjoys playing sports (racquetball, tennis, basketball), hiking, and is a steadfast UT fan!
Faith is an important part of Dr. Hethcox's life.   He and his family are active members of Cedar Springs Presbyterian Church and are active in various ministries at the church.
After his second year in dental school, Dr. Hethcox was awarded a scholarship by the United States Air Force.  The scholarship allowed Dr. Hethcox to graduate from dental school debt free while gaining additional training and experience in dentistry after completing his dental school education.  Upon graduation, he was accepted into a one-year residency focused on expanding clinical experience and dental knowledge. The residency opened the opportunity for him to expand his knowledge base of general dentistry.  He also performed periodontal surgeries, surgical extractions of wisdom teeth, orthodontic treatment, and intravenous (IV) sedation.   He further developed skills in diagnosis, treatment planning, complex restorative cases, root canal treatment, and research presentations.  During this residency, Dr. Hethcox discovered his love for periodontics and sought additional mentoring by the two staff periodontist.
Dr. Hethcox went to Hurlburt Field, Florida after his residency to practice as a general dentist for two years.  While serving as a general dentist, he performed IV sedation and extraction of wisdom teeth two days a week.  He also continued to seek out opportunities to perform periodontal surgeries and glean knowledge from the local periodontists.   As his commitment to the US Air Force came to a close, Dr. Hethcox decided to pursue specialty training in periodontics.  He considered several schools for this training, but felt the Air Force periodontal residency had the most to offer.
Dr. Hethcox was accepted to the Air Force Periodontal training program in conjunction with the University of Texas Graduate School at the Health Science Center in San Antonio, TX.  The residency was a three-year program in which he performed a research project and defended his thesis to obtain a Masters of Science degree from the University of Texas.  His clinical experience was obtained at Lackland Air Force Base in San Antonio, TX.  It was at the Air Force base that Dr. Hethcox had the opportunity to expand his periodontal knowledge and sharpen his clinical skills.  In the Air Force, he integrated the latest technology into his practice, which significantly improved his knowledge and ability.  He also had the privilege of working side-by-side with other specialties, particularly prosthodontics, which enabled him to better understand how he can serve other dentists to help them achieve their desired outcome.  Dr. Hethcox believes his strongest assets are diagnosis of dental conditions, treatment planning, and his understanding of what is needed from a restoring dentist's perspective.
Following graduation from the Periodontics Residency, Dr. Hethcox was sent to Langley Air Force Base in Hampton, VA, to practice periodontics. He was also on staff for a one-year general dentistry residency.  It was here that he fell in love with teaching while honing his clinical skills.  He practiced alongside dentists in each specialty of dentistry, which increased his knowledge of the how the specialties can work together.  The three years teaching at Langley were a highlight in his career.  His passion for periodontics and the people he served was evident to staff and commanders alike.  It was that passion for people that eventually led Dr. Hethcox to leave the Air Force to establish a practice of his own.
After nine years of practicing dentistry in the Air Force, Dr. Hethcox separated from the Air Force.  He began a practice focused on periodontics in Knoxville in September 2011.